Isla de Uros Puno Peru: An ancient attraction
Visiting La Isla de Uros Puno in Peru will be an unforgettable experience, know what you can find, what to bring, and tips when visiting this beautiful island.
In the Lake Titicaca, more than 3,800 meters above sea level, live the Uros. They are an ancestral community that inhabits in small floating islands built by themselves. These particular islands are built entirely by Totora reeds, a plant that abounds in the lake.
In this floating village, we can find a large variety of houses, a school, and even hotels and restaurants. As this is a living culture, ancient traditions are still practiced, therefore, people can enjoy learning a lot from them. No doubt this will be a unique experience for all who has the chance to travel to Peru
Even though tourism has increased, there is a lack of support from the government to develop sustainable tourism. However, these people want to show the world the importance of preserving their culture. So, they are willing to exhibit all their visitors their lifetime in order to give cultural awareness. Use tourism as a tool for development will be one of their main motivation.
Not only learning ancient traditions but to support these people is a grateful experience indeed. Tourism represents a great opportunity to step up and create an environment of joy along with their visitors.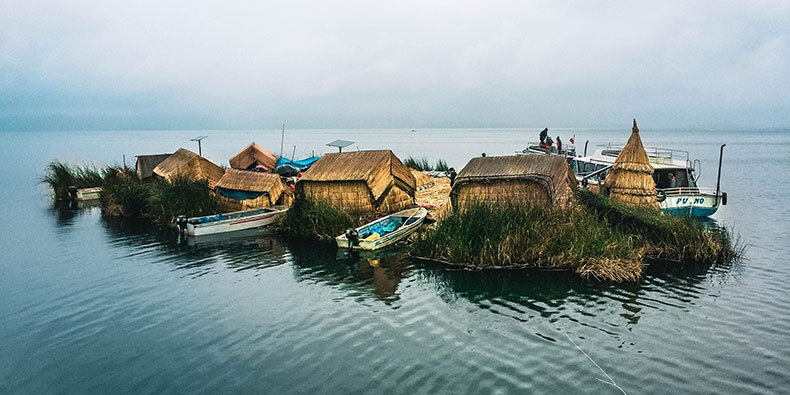 Cultural Tourism
Thanks to its distinctive traditions, the Uros culture has been able to emerge wonderfully. People of this community have adapted to the tourism market as it helps with economic and social growth.
Uros culture is a pretty good example of how an ancient community can preserve its traditions and work along with tourism. Even though there is still much to do, there is no doubt they are doing well. Many people from around the world come to Puno as they want to experience a deep interaction with a living culture. It certainly shows the great impact they have on others.
Among the activities that can be done, we can walk around the islands, get some souvenirs made by the locals, taste traditional food, and even spend the night on the islands. The people in this community have adapted in such a way that 90% of their activities are focused on tourism.
Some members of the community still speak ancient languages as Chipaya, Quechua, and Aymara, however, the majority of them speak Spanish. Ancient techniques are also practiced nowadays but most only for exhibitions. This includes fishing and building their stuff with Totora reeds.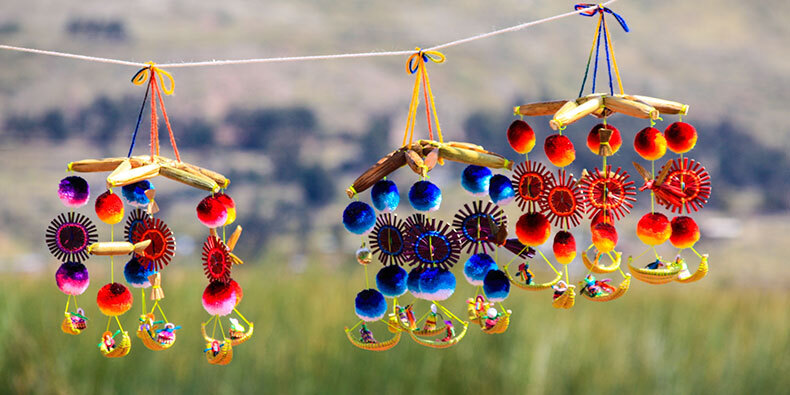 Note: If you are into experimental cultural tourism, you can find communities offering a more personalized experience. Here you can practically live with a local family and learn directly from them about their culture and daily life.
How to get to the islands
If you are willing to visit the Uros islands, you will have to embark on the Puno port. It's highly recommended to go with a tour operator as they are very well organized. Having knowledge and a lot of experience is very helpful when doing activities that involve visiting living cultures.
On the other side, you can contact a local boatman, however, this method is not much recommended as there no guarantee of receiving a good service. Traveling with a tour operator makes things way easier as a tour guide will be assisting you the whole time.
Prices can vary depending on the activity you choose. The most common tour is the 2-hour tour to the islands that are usually scheduled during the morning and afternoon. The cost is approximately 10.00 USD per person.
The journey from the port to the islands lasts 30 minutes. Once at the island, a local will greet all visitors and he will take some time explaining his traditions and culture. He will also show you the methods they use to build their houses and much more.
What to bring on a tour to the Uros islands
To fully enjoy your experience visiting the islands, you will have to bring some stuff to this journey:
Warm clothing
Comfortable shoes
Sunglasses
Sunscreen
Camera
Cash
Water, as prices for a small bottle of water or soda are quite expensive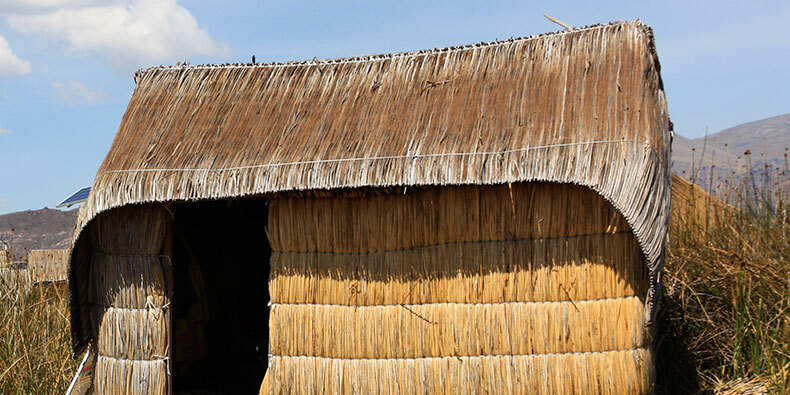 Travel Tips
As you will be in high altitude, make sure to fully acclimatize before doing any tour. The height can play a very important role as some people may suffer headaches or even feel nauseous while traveling.
The best time to visit this attraction is between April to November (dry season).
Take any tour during the day as this will be the best time to visit Titicaca Lake. If you have the chance, spend the night in Puno city and start the following day.
Wear comfortable clothes and do not forget to bring sun protection. Although the climate can be cold the sun rays are pretty strong.